Welcome to Marianne Bentzen
NeuroAffective Personality Development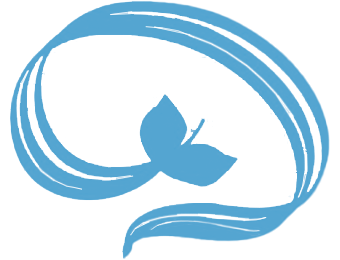 26.-29. oktober 2023
I vores kulturer har vi længe arbejdet os længere og længere ind i huse, ind i teknik og ind i at være adskilte fra vores egen krop og fra verdens åndedræt. På dette kursus tager vi skridt til at bevæge os tilbage til verden igen – tilbage til at være en del af den verden, vi er født ud af. Vi vil arbejde med basale meditative metoder og med meditative guidinger.
Click here for more information
Here it is, Picture Book 3 – adulthood, realisation and wisdom! Available now at Barnes and Noble, and should be available in a weeks time elsewhere!
German version is underway and should be available late in August.
Click here for more information
Danish edition is available from June 6th. English and German versions in the works!
Foreword by Peter A. Levine
Also available as an ebook
(english edition)
Neuroaffective developmental psychology in psychotherapy
First module starts 16.11.23
Language is English / German
Training is in Salzburg, Austria
Audio excerpts from Zoom gatherings hosted byBodymind Opleidingen
MARIANNE BENTZEN
I offer professional trainings and supervisions in Neuroaffective Personality Development, or NAPD for short. I also offer trainings in meditstion and spirituality. All my trainings are tailored to the needs of the organisation or group I am working with and they always contain theory and practical exercises based on the theory.
To choose the best approach in psychotherapy we need a good theoretical map. My map is based on the natural development of brain and personality. Each developmental level needs a different kind of support and different challenges. Do we need to focus on stress-regulation and sensations at the autonomic level, feelings and relationship at the limbic level or new mental insights at the prefrontal level?
In meditative practice, the stepwise training of sensing, feeling and empathetic thought is also highly functional, partly because we are working along with the natural development of brain function, and this tends to help the overload of thinking that many people struggle with.
COMMON TRAINING SUBJECTS
Trauma and spirituality
Meditative deepening
'Language before language' – tracking the nonverbal language in interaction
Moments-of-meeting – how feeling met changes the brain
Working with shame and guilt
Working with low energy and depression
System-oriented group processes – attachment, status and teamwork in groups
The quality of our lives exists not in the events that we experience, but in how we engage with those events. During good times and bad, practicing – playing with – a sense of listening or surrendering in the direction of Grace, of the Wholeness in Life, can help us to rest in a deeper current of awareness.
Click here for more information